Family Life - Weekend to Remember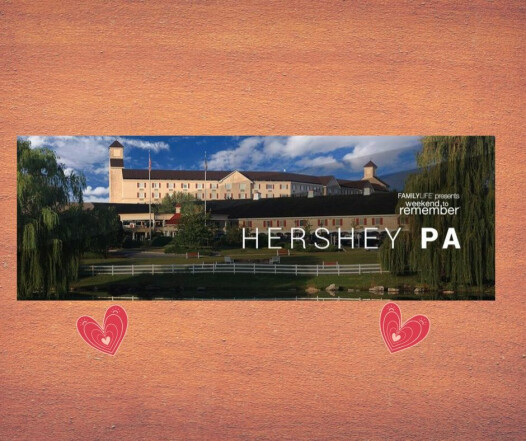 Marriage is a lifelong adventure of growing together through every age and stage of life. The happiest couples are those who commit to learning skills that help them weather difficult seasons and deal confidently with relationship challenges.
Find out what over 1.5 million couples worldwide have experienced at Family Life's Weekend to Remember. It's your turn to make a great marriage happen.
Join Eric & Pam Segool as we look to strengthen marriage and build community with one another.
DATE: February 14, 2020-February 16, 2020. (Valentine's Weekend)
PRICE: $350 Per Couple (When you register look for discount code. Current promotion is for $75 savings.) Hotel Reservation not included, cost is an additional $260.
LOCATION: Hershey Lodge / 325 University Drive / Hershey, Pa 17033-2800
Through the years Pam and I have attended several Family Life Conferences. The setting is comfortable, the speakers are outstanding and thought provoking. We never left without feeling encouraged and excited for our future.
$500 can seem like a big investment but we believe our marriage is worth it. Come join us.
To receive $100 off use this Promotion Code when registering to receive $100 off: (PeoplesChurch)
For more information, detailed schedule as well as to register click below: